As a man, the temptations of dating married women can be overwhelming especially if the woman in question is gorgeous. It is, however, essential to make it clear that dating a married woman is not a good idea. With the availability of popular dating apps and online dating sites such as www.datinggurus.com.au and many others, you have no reason whatsoever to engage in such a dangerous act. You can always use the opportunities that the technology has presented to find a single woman that you can consummate your love together without any fear.
Most men who date married men do so because they either do not know, or there is something that they are missing in their relationship. While it may seem exciting to date a married woman, here are some of the reasons why it is prudent to stay away from such types of relationships.
1. Bad Morals
If you hold a prominent position in society, then the last thing that you would want to be associated with is sleeping with married women. Imagine a situation where a woman loses her family because her husband found her cheating? Anyone can quickly agree that this is not something that an integrity man would want to be associated with. So if you are into a serious relationship with a married woman, then you should spend some time thinking whether or not you are ready to break someone's family.
2. False Promises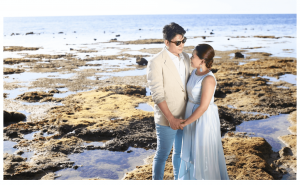 Have you ever thought of the reasons why married women cheat? Well, the truth is that numerous reasons contribute to this illicit behavior in society. You will find a married woman who is deeply in love with her husband that still wants to date you. Such a woman can make several false promises because all that she wants is to make you fall for them and also be there when she wants you. No one likes the idea of being lied to. Therefore, before you rush into dating someone's wife, you should stop and think about how dating a married woman can destroy your life. The situation can even be more confusing if you are not married, but you are looking for married women. Sometimes, it becomes tough for you to break with such a woman.
3. Destroying your Opportunities
There are many pretty women out there looking for love, and all they need is someone like you to give them commitment. When you spend most of your time dating married women, it means that you are not going to get enough time to hang around with ladies that you can marry. One important thing to understand is that most married women looking for an extra relationship do not have plans to end their marriages. All that they want is the extra pleasure that you are likely to give if you fall into their traps. So before you sign into that dating site that promises to hook you with married women as soon as possible, you should think about your future.
4. The Impending Danger
When dating married women, you should understand that there is a danger of being hurt in the process. Different men react differently when they find their wives cheating. Some can resolve physical fights and in the process harming both the wife and her date. Others can go to the extent of killing the other man. So before you start a relationship with someone's wife, you should first prepare yourself for physical harm in case you are caught. One thing to take home here is that there is no man who will take light if they find their wives cheating. Even if she is the one who seduced you, you will have to pay for your sins in one way or the other.
5. Emotional Manipulation
Emotional manipulation is as bad as any time of manipulation that you can imagine. Married women will have to manipulate your feelings if they are to control your love completely. For instance, they will try to win your sympathy by telling you the problems and challenges that they have to put up with in their current relationships. At the wrong run, all this will end up putting you in a tight spot as far as relationships are concerned. The kind of lies that you will have to put up with may discourage you from getting into healthier relationships in the future.
6. Multiple Sex Partners
Although it is a bad idea to make love without using protection, sometimes it is exciting when you explore her raw. However, when dating married women, you may want to be extra cautious because you are sleeping with, you could also mean that she is sleeping with other men. Besides, you are sure that she is sleeping with her man and this can increase the chances of you contracting STDs. Besides, you will never feel good whenever you are making love to someone that you know has another partner. Good sex needs creativity, and this is something that you can do better when you have your own woman.
7. Being a Home Breaker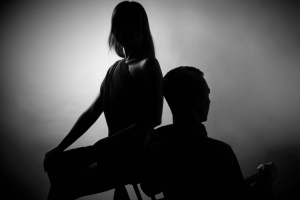 When you choose to date a married woman, you are essentially trying to break her marriage. Once her husband realizes that she is cheating on him, the next thing that is likely to follow is to end the marriage and this is not morally upright. If you are someone who loves having a family, then it is important to refrain from dating married women.
Conclusion
With the high number of women looking for love on the internet, there is no justification for dating married women. Instead, you should invest your time to find single and energetic women out there who are yearning for your life. When you date single women, you do not have to worry about getting into conflicts with other people. The only thing that you may want to be cautious about is during the process of choosing the right dating site. If you make a mistake of choosing the wrong site, the chances are that you will have a rough time finding the love of your life.